NO LIMIT - short film - (in post-production)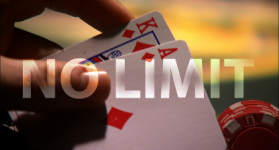 As a kid, he had talent.
He dreamed of the Olympics, or the NFL, or maybe even Hollywood.
But after failing miserably as a seafood waiter, he decides to take up Texas Hold'em to fund his unemployment.
This film is based on Scott A. Magie's
award-winning
script.
---
The Daughter of Rappaccini - feature spec script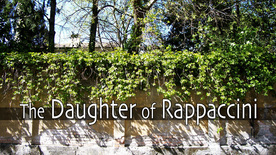 This is the tragic tale of Giovanni's impossible love for the girl who tends the garden beneath his apartment window. Her name is Beatrice, the most beautiful woman in all of Padua, and the only daughter of Dr. Rappaccini, an infamous scientist known for his deadly botanical experiments.

Adapted from the short story by Nathaniel Hawthorne.

---
The Making of Lemonade - feature spec script



A female hitchhiker with a gun.
Two truckers going opposite directions.
A waitress working on her birthday.
And a little pickup full of Mexican immigrants.

This is the story of where they're all going and where they've all been...
...told simultaneously.
---